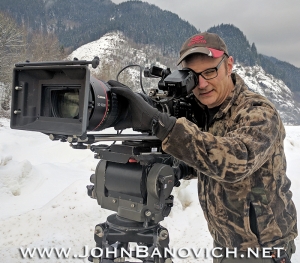 John Banovich
Qualifications
John Banovich, DGC, CSC, BA Film
John Banovich is a true storyteller and devoted director, with a balanced blend of
creative and technical skill sets, he offers 25 years of industry experience on
feature films, television series and documentaries. Starting as an actor and
developing further as a cinematographer he has been encouraged and supported
to pursue his passion as a director.
John's work has aired on multiple networks, screened at many film festivals and
received dozens of awards, including recent "best director" 2017 at the Brazilian International Film Festival & 2016 New York City Film Festival.
Union Affiliations
DGC - Director IATSE local 669 - DP/Operator + Aerial DP/Operator
Mid-Island Local
I'm willing to work as a Mid-Island Local
Contact Info
seasoned.freelance.director@gmail.com

604-726-5646