News Category: Employment
March 07 2023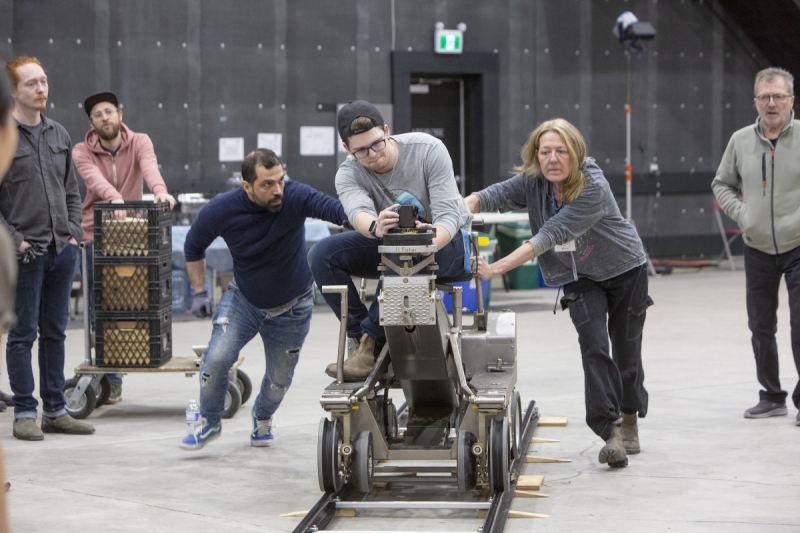 Local film industry leaders and government partners offer specialized training, opening job opportunities to all British Columbians
Read On
October 14 2022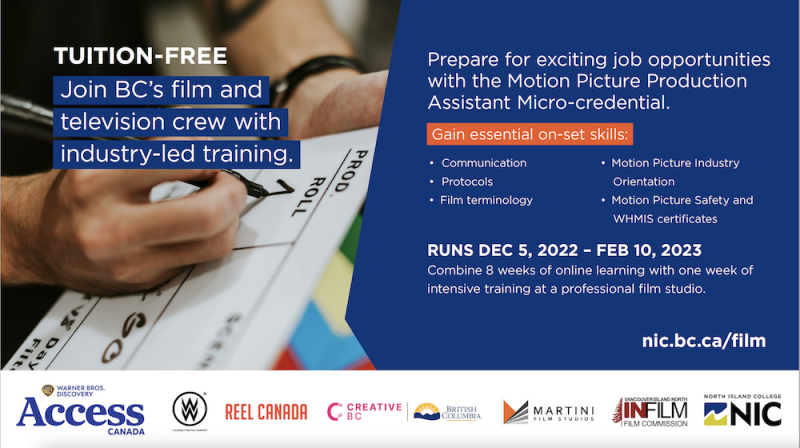 Join BC's film & TV crew with industry lead training.
Read On
March 30 2021
Chesapeake Shores S5 is looking for Carpenters.
Read On
February 11 2021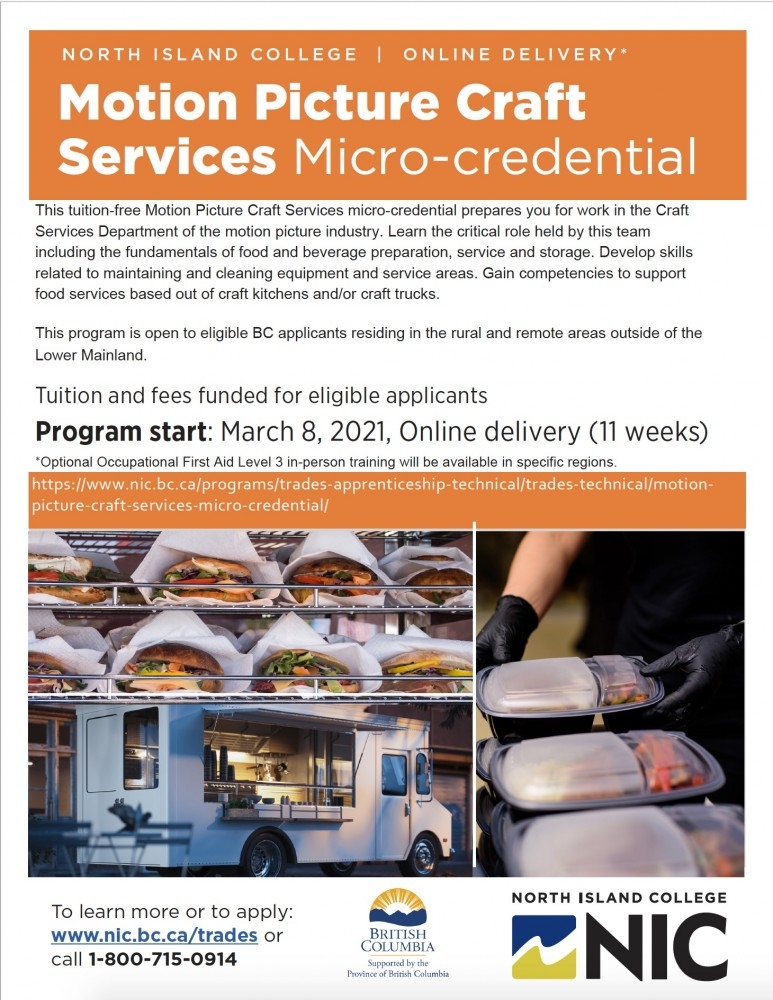 Tuition Free Online Craft Service Course launching March 8
Read On
April 24 2020
The CERB supports Canadians by providing financial support to employed and self-employed Canadians who are directly affected by COVID-19.
Read On