News Category: General
October 14 2022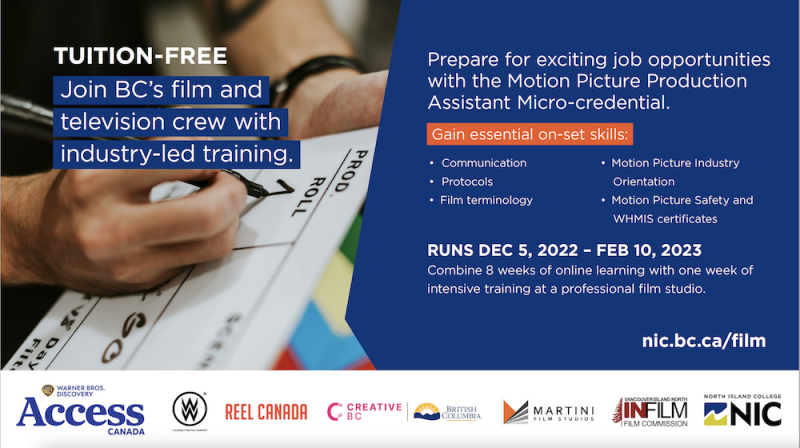 Join BC's film & TV crew with industry lead training.
Read On
September 29 2022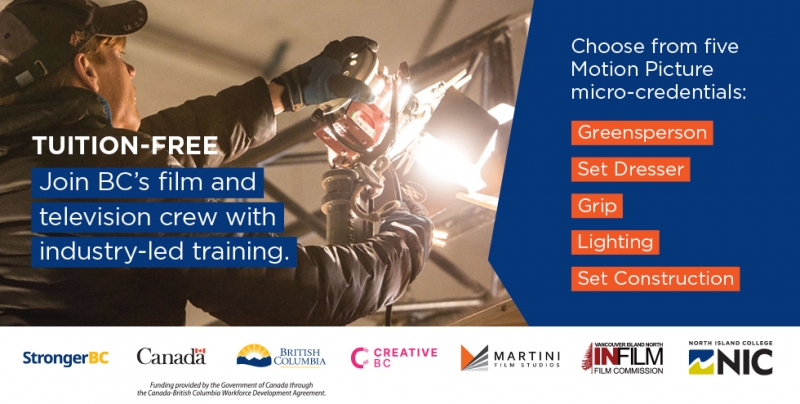 We are excited to announce the latest round of tuition free micro-credentialed motion picture skills training.
Read On
March 30 2021
Chesapeake Shores S5 is looking for Carpenters.
Read On
February 11 2021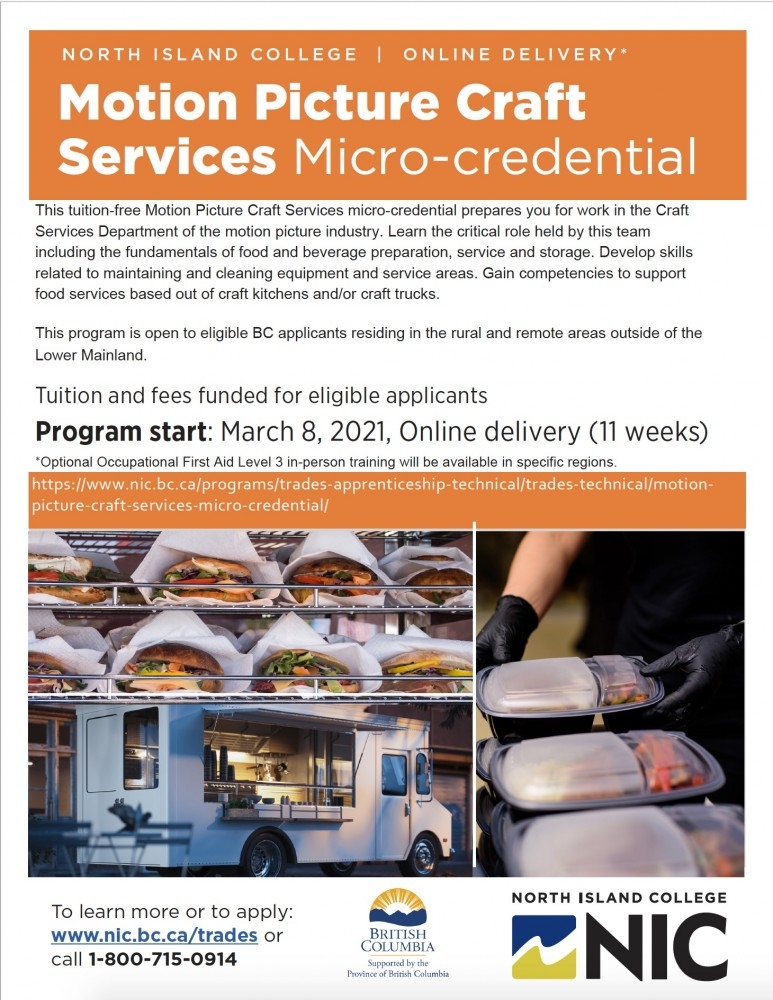 Tuition Free Online Craft Service Course launching March 8
Read On
December 23 2020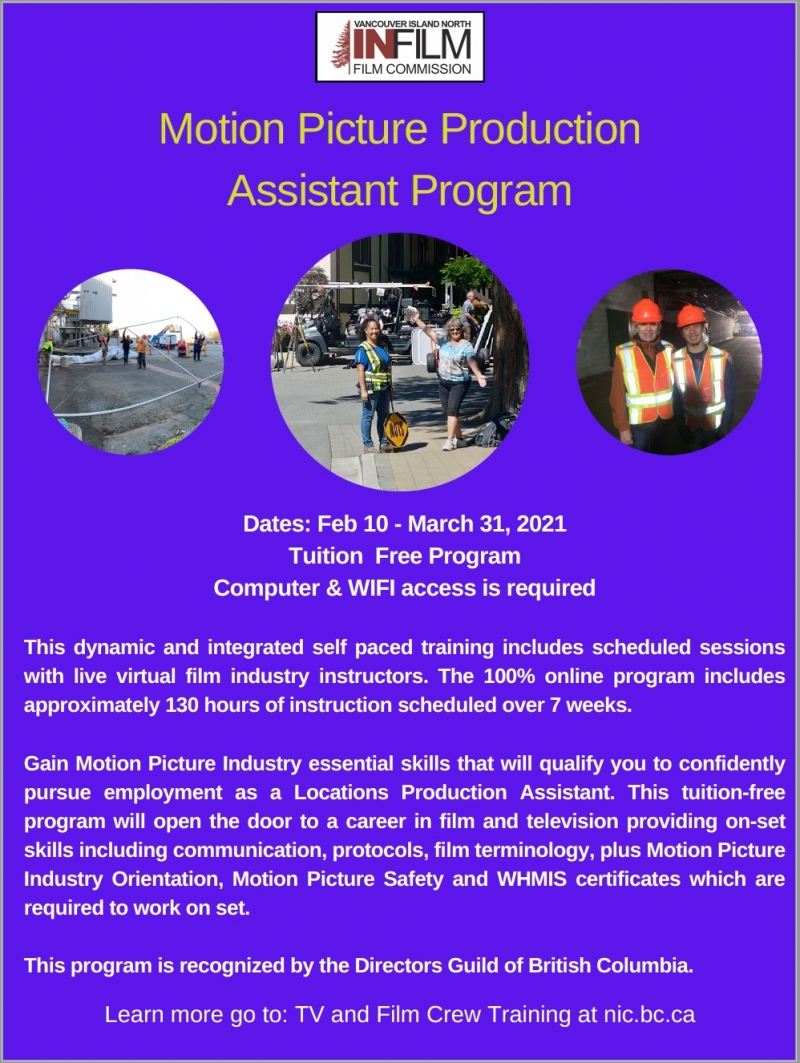 This is a tuition free online course!
Read On