News
INFilm is Attracting and Growing B.C.'s Motion Picture Industries in Coastal Communities
March 23 2023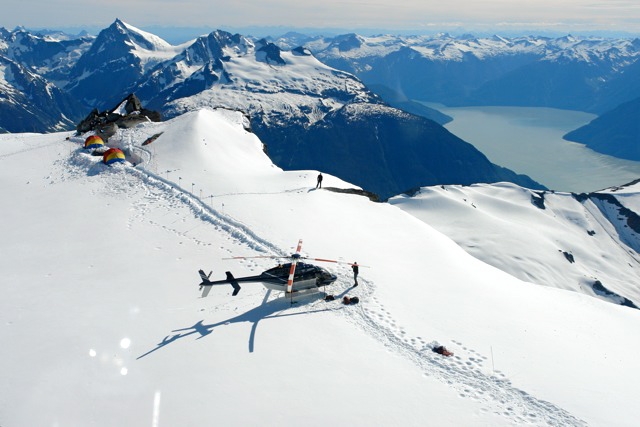 COURTENAY, 23 March, 2023 – A new Vancouver Island North Film Commission (INFilm) project will help market Vancouver Island to motion picture production companies from all over the globe with investment support from Island Coastal Economic Trust's Investment Readiness Program.
The initiative will allow INFilm to update its files database and include new essential information, still images, and aerial footage of many Vancouver Island locations. Since 2001, 523 film productions in the region have had a total economic impact of more than $186 million. Communities have also seen substantial returns on investments, receiving $120 for every dollar invested in their local regional film commission. As the region's motion picture industry continues to grow (it rose by 18% between 2014-2020), growth in production spending on services and supplies has also risen alongside, and this rise is not expected to slow anytime soon.
"The timeliness of this project is so important for us, as our files are now 20 years old," says Joan Miller, Executive Director of INFilm. "Having these files updated and available on ReelScout will allow us to quickly and effectively respond to production companies' requests and compete provincially, nationally, and internationally for work."
Funding will be used to hire and train six locally based photographers to capture locations and data to build the updated digital marketing collateral, allowing location files to be uploaded to the Reelscout, the industry standard for sharing location files with potential production clients.
"We'll be able to offer more services and expertise to incoming film productions, local businesses, government and provincial agencies," says Joan. "This promotes locations in our region that attract business, forge stronger working relationships with local leaders, and bridge industry and government."
The project timeline will allow for images to be captured throughout each season and from a wide variety of locations in their service region, which includes Island communities from Ladysmith to Cape Scott, Vancouver Island. The hiring and training of photographers and drone operators will provide them with immediate employment and valuable industry training for future, high-opportunity employment in the motion picture industry.
"INFilm is an innovative partner with a proven track record of leadership at a regional and provincial level," says Aaron Stone, Chair, Island Coastal Economic Trust. "This project serves as a vital economic generator to help diversify the economy, which is critical as our communities continue recovering and rebuilding from the pandemic."
INFilm's mandate is to diversify local economies by attracting and facilitating the motion picture industry in communities across the region. They have an established connection with local government and First Nations and developed their workforce to support industry growth.
The INFilm services and resources upgrade project is supported through the Investment Readiness Program. The Trust will contribute $30,000 to a total project budget of $227,000. The project will be underway imminently.
###
About Island Coastal Economic Trust
Founded by the Province of British Columbia in 2006, the Island Coastal Economic Trust works to build a sustainable and resilient coastal economy in reciprocal relationships with First Nations, municipalities, and regional districts across Vancouver Island, the Sunshine Coast, and islands and inlets from the Salish Sea to Cape Caution. Serving over half a million residents, we partner with communities in the development and financing of their economic infrastructure and diversification efforts through our unique structure that is led by, and accountable to, communities.
Since our inception, Island Coastal Economic Trust has approved more than $58 million to economic development initiatives that have attracted over $308 million in new investment to our region. These investments have created over 2,750 permanent jobs, and countless positive impacts, across the coast.
Island Coastal Economic Trust acknowledges that we work for communities across the ancestral and unceded territories of the Kwak̓wala, Nuučaan̓uɫ, Éy7á7juuthem, Ligwilda'xw, Pəntl'áč, She shashishalhem, Sḵwx̱wú7mesh, Hul'q'umi'num', diitiidʔaatx̣, SENĆOŦEN, Lekwungen, and T'Sou-ke speaking peoples. www.islandcoastaltrust.ca
Media Contacts
Brodie Guy
CEO
Island Coastal Economic Trust
brodie@islandcoastaltrust.ca
250-871-7797
Joan Miller
Executive Director
Vancouver Island North Film Commission
joan.miller@infilm.ca
250-287-6948