News
Call for Applications: London Calling!
September 26 2017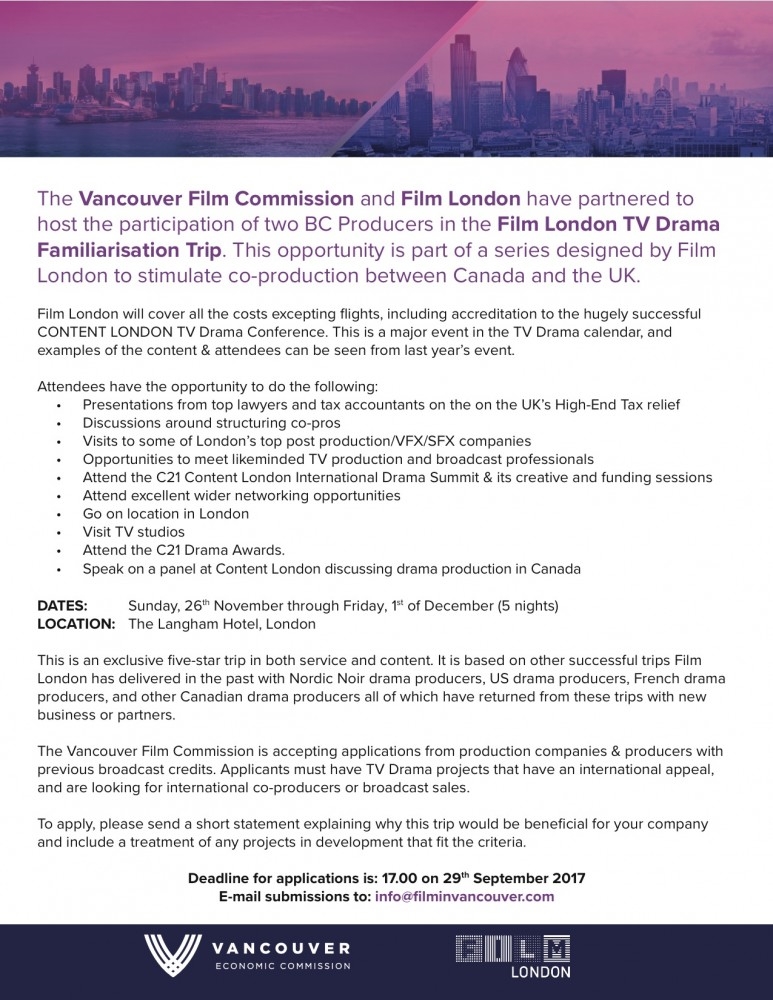 Call for Applications! Drama Producers, here's an opportunity to be part of a Canadian delegation to Content London Drama Summit.
The Vancouver Film Commission and Film London have partnered to host the participation of two BC Producers in the Film London TV Drama Familiarisation Trip. This opportunity is part of a series designed by Film London to stimulate co-production between Canada and the UK.