News
NEW! TV & Film Crew Training Programs Offered at NIC
July 31 2017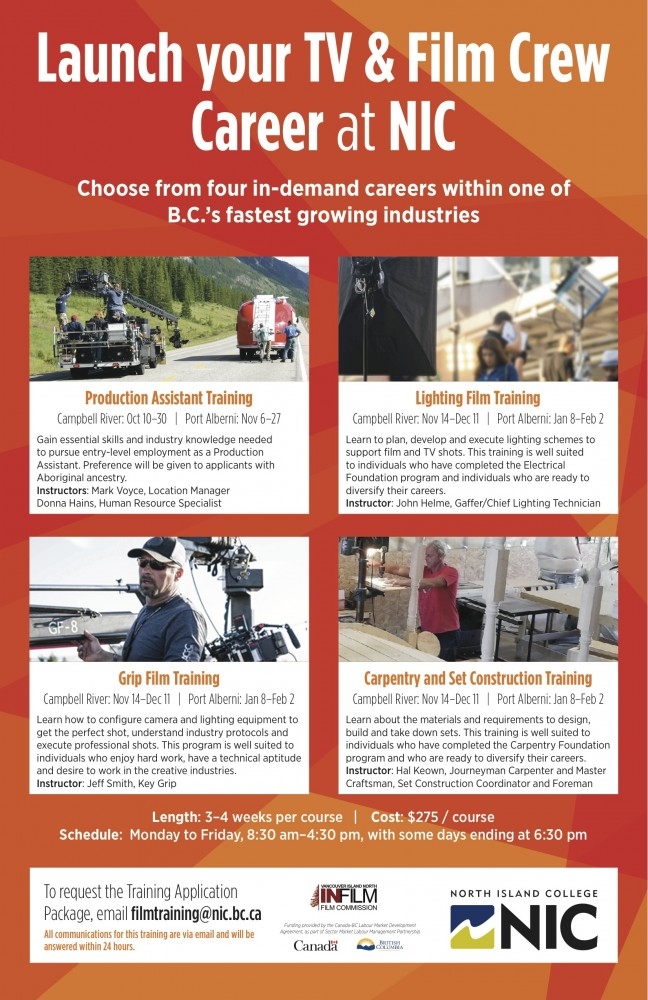 The TV & Film Crew Training developed by North Island College, INfilm and Industry are now being offered for this coming fall.

The training schedules have been set as outlined on the attached flyer.

Please note that all communications regarding this training are via email.

To request a training application package please email filmtraining@nic.bc.ca and specify which training program is of interest to you and an application package will be emailed within 24 hours.

The application is to be submitted via email to the filmtraining@nic.bc.ca address.