News
Notice of Hwy #19 Closure
August 28 2018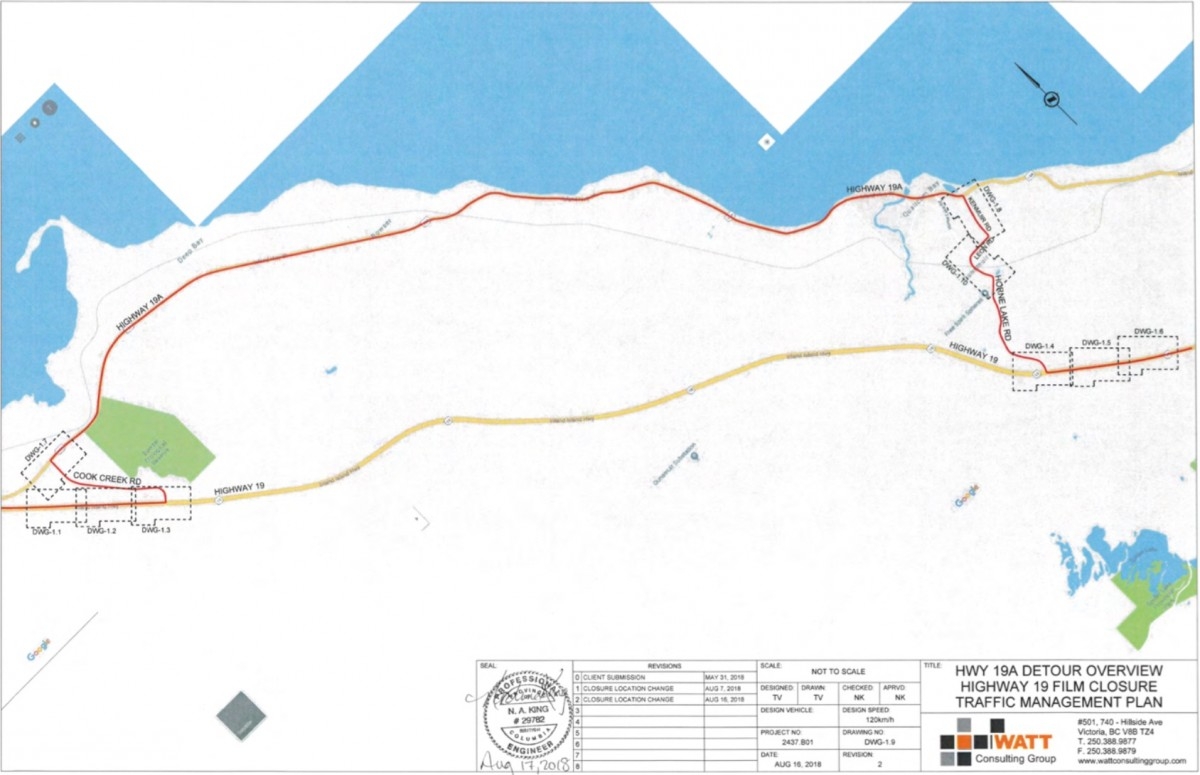 Background: Highway 19 between Horne Lake Road and Cook Creek Road will be closed to allow for filming.
Timeline: Closures will occur from Monday September 10, 2018 until Friday September 14, 2018 with the potential for two additional days of closures on Saturday September 15, and/or Sunday September 16, 2018.

Hours of Work: Highway 19 will be closed between 6:00am and 9:00 pm each day.
Traffic Impacts: Highway 19 traffic will be detoured to Highway 19A via Cook Creek Road and Kenmuir Road.

For More Information Contact: Kris Kadzielski 778.840.3730 between 6am - 9pm or INfilm at 250.287.2772
Thank you for your patience and support of BC's film industry.
Hedgehog Film Inc.